Back Home
Hot Spots for Trick or Treaters on Halloween in Branson, MO!
Trick or treat. Smell my feet. Give me something good to eat! Branson, MO like every holiday, joins in on the fun! Where to go on Halloween night? Check out these hot spots for trick or treaters on Halloween in Branson, MO. So many endless sugary possibilities!
Trick or Treat Facilities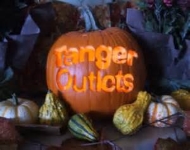 Tanger-ween at Tanger Outlets
5:00 pm – 7:00 pm
Kids ages 0-12
Candy for the kiddos and coupons for Mom and Dad! Display decals will be on the windows of participating stores.
Safe Street Trick or Treat at the Branson Landing
5:00 pm – 7:00 pm
6:30 pm Monster Mash Street Dance
7:00 pm & 8:00 pm Monster Mob Flash Dance
Kids ages 0-12
Join the other monsters, fairies, and superheroes at the 10th Annual Safe Street Trick or Treet!
Look for the Halloween Pumpkin sign in the windows for participating stores.
Haunted Houses
Castle of Chaos
If you want to get terrified, join in on the battle against evil in Branson's Castle of Chaos 5D Adventure! In action-packed, chaos you're sure to scream while joining a shootout battle in this horror video game!
Branson's Haunted Screampark
If that's not enough, located in Branson West continue on to Branson's Haunted Screampark! With over 10 attractions like their Insanitarium, Slashers, Haunted Adventure, Mirror Maze, and Terror Tales you are sure to get your haunted house fix!
Save
Save
Save
Save
Save
Save